Church MemberLink September 24, 2023 1:44 Member Module Login
Bulletin Board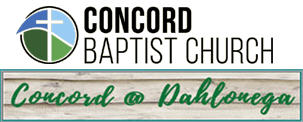 WELCOME
Our Online Church Bulletin Board
powered by MemberLink from CAA Software, Inc!
---
Church Members, want to Login?

One of the best ways to receive your Username and Password would be to use the "Forgot your Password?" option at the bottom of the login screen. You can enter your email address, and if that email address is assigned to you in your profile data record, the MemberLink system will email your Username and Password to you. Of course if you do not have an email address you will have to contact one of your church's MemberLink system administrators or the church office for the Dahlonega Campus to get your Username and Password.

After logging in, Church Member functions are accessible through an Operations Tab Bar similar to the one shown above. And once you've logged-in Click the "My Profile" tab to access and update your personal profile information, including your Username and Password.

---
How to place the Mobile App Icon on your phone's Home Screen:
Saving (PWA) Progressive Web App to your phone's Home Screen.
Android, of course, is much more straight forward as the prompt should appear asking users to add to home screen.
If not prompted just open the settings functions within the web browser and choose the "Add to Home Screen" option.
For Apple iPhone:
When viewing the Progressive Web App in Safari:
1) Press the action button (up arrow going through a box).
2) On the bottom row of icons, scroll to find "Add to Home Screen"
3) Push "Add" in the upper right corner
And voila! The application is now saved to your home screen.
---
C.S.I. stands for the Concord Service Initiative, and provides opportunity for you to discover your place in life and ministry, through discovering your spiritual gifts. View the Message below from Pastor Levi.
Check back soon to find out when the next C.S.I. Blitz will happen!
---
---

"A Bulletin Board on a Webpage"
(Used for news, announcements, posting schedules, photos, links to other websites, and more!)
Bulletin Board Instructions (After Logging-In)

New to your church MemberLink information system? Check out these easy instructions
:
Click the Bulletin Board tab to view the current news from your church


Click the My Profile tab to update your personal data and help your church keep it current
Click the Prayer Wall tab to post or respond to prayer requests, praise reports, and discussion blogs

Click the Surveys tab to answer survey requests from your church leadership


Click the Download tab to view or print documets such as Sunday bulletins, monthly newsletters, etc.
Click the Photo Directory tab to access the handy directory of photos and contact information for members and groups

Click the Log Out tab to exit this MemberLink member portal!
Church Communications Bulletin Board
Have news and schedules of upcoming events you would like posted on the bulletin board?
Contact your MemberLink system administrator!

** The All New MemberLink Look - Released Summer 2017 **